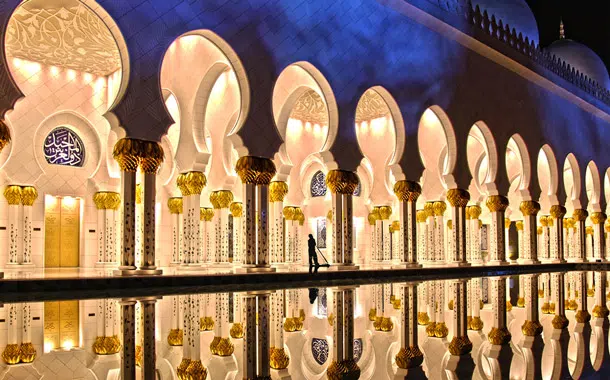 Welcome to Abu Dhabi, the capital of the United Arab Emirates and the richest city in the world. The citizens, who sit on one-tenth of the planet's oil and have nearly $1 trillion invested abroad, are worth around $17 million each. (One million foreign workers do not share this wealth.)
Abu Dhabi is one of the most modern cities in the world. It is the centre of government and business in the United Arab Emirates, home of the oil companies that operate in the area and where the embassies are based. It has the most beautiful architecture in the Middle East with its modern buildings and skyscrapers. Abu Dhabi's wealth from oil has been cleverly used to promote healthy trade and a city with many services.
The promotion of tourism and various projects related to tourism will make Abu Dhabi a leader in the region. Large gardens and parks, streets lined with greenery, sophisticated skyscrapers, communication and transportation facilities, the presence of all the international luxury hotel chains, shopping centres, rich cultural centres and events provide tourists a unique experience all year round.